Our Hotel
The Henna Hotel Istanbul is a charming boutique class modern hotel in Istanbul that places you in the epic center of the cultural heritage of this Magnificent City. The Henna Hotel Istanbul opened the doors since April 2021 which offers our precious guests the harmony, comfort and warm family atmosphere they deserve.

From our hotel you have easy Access to all of the most important, most magical sight sboth of ancient Costantinople and modern Istanbul. Hagia Sophia, Blue Mosque, Topkapi Palace, Basilica Cistern and the Grand Bazaar are at your door step. All that Istanbul's
Old City Center has to offer is with in walking distance of The Henna Hotel Istanbul.

You may see magnific holly Hagia Sophia and Blue Mosque, breath-taking Bosphorus, Prince's Islands, Marmara Sea, Anatolian Side view by 360 degrees of view at our beautiful terrace all day long.

With long years experienced of our sister hotel The Henna Hotel in Cappadoccia 'theland of the beautiful horses' we started to give memoriable service in Istanbul.
You will feel at home in the center of Istanbul.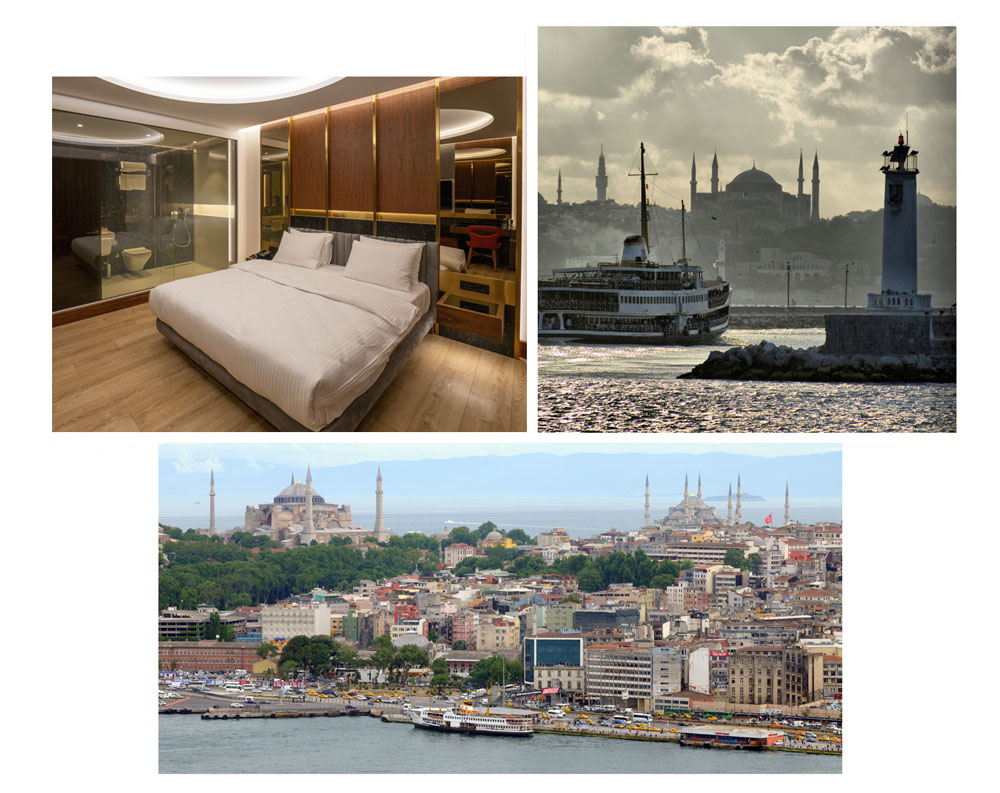 We would like to share our understanding of hotel management and customer service, which we have been maintaining in Cappadocia for many years, with our customers at HENNA HOTEL ISTANBUL, that we opened in Sultanahmet, one of the most import historical places, not only in Turkey, but worldwide.
At HENNA HOTEL ISTANBUL, we have 33 simple, modern designed rooms. Natural materials were used to make the stay of our guests comfortable and spacious. Our room standards consist of Economy, Standard, Superior, Garden and Family Superior Duplex rooms. Our Court Yard Rooms will create a special ambiance for families.
At our H Lounge and Henna Terrace, our menu consisting of Turkish and international cuisines will be served. With our Chef's 'Signature Dish', we will introduce different, forgotten flavors that are the pearls of our Ottoman cuisine.
The location of our hotel is ideal for our local and foreign guests, who wish to explore the historical peninsula on foot. You can reach important historical monuments such as the Hagia Sophia Mosque, Blue Mosque, Hippodrome, Basilica Cistern located at Sultanahmet Square in a few minutes' walking distance.
We would like to introduce ourselves to you, Distinguished Guests, by rendering our best services to you.
WELCOME!
HENNA HOTEL ISTANBUL